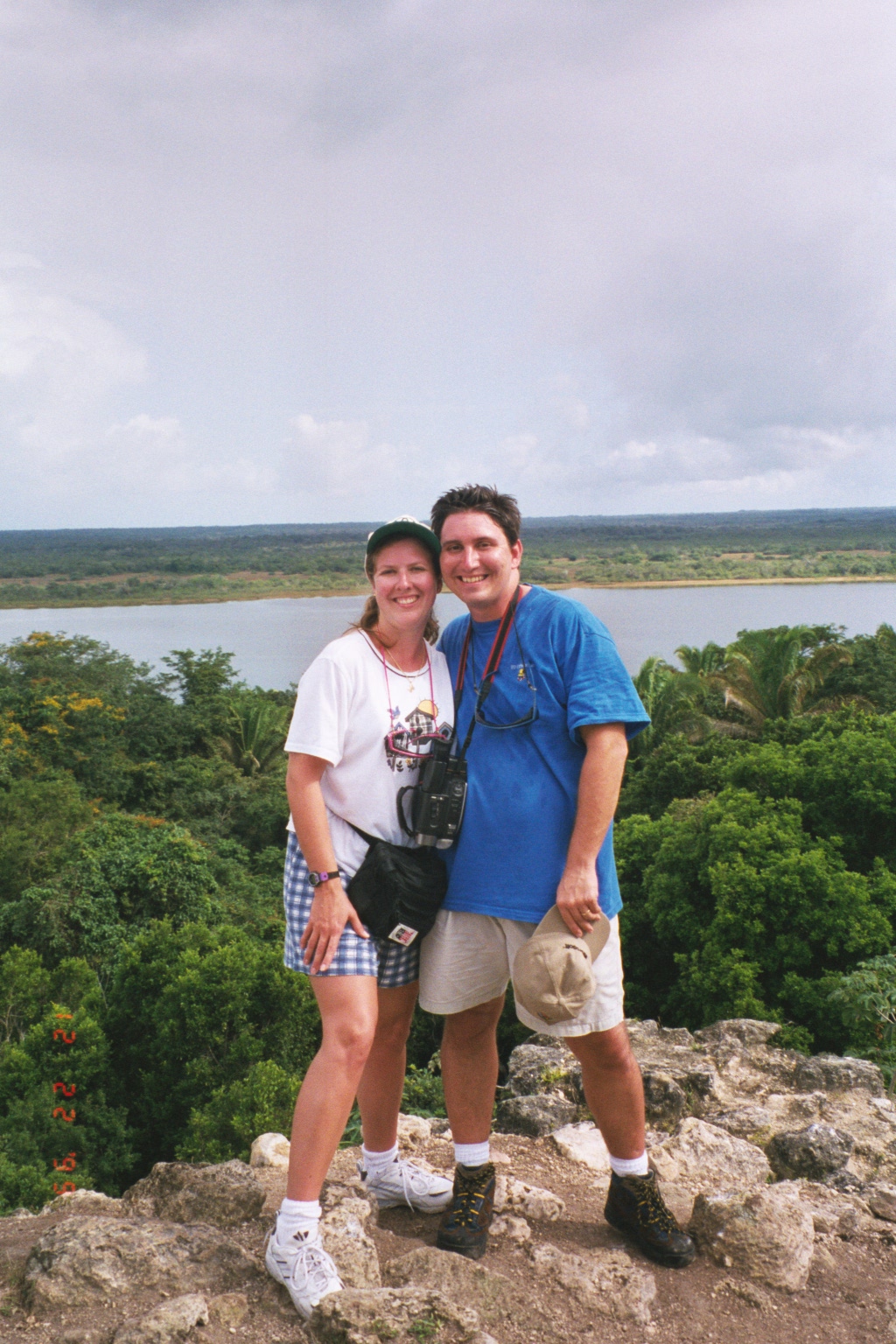 Nicole & Manny on top of a Ruin at Lamanai
We had a super time in Belize and intend to share some of our stories, photos, and videos.
The site can be viewed chronologically, by areas, by tours we took, or just people, and places.
Please note, this site will span multiple websites because we have literally hundreds of pictures and hours of video to show.
Please give me some time to get it organized and uploaded as well. I won't be uploading in any particular order, so keep coming back for the latest content.
Our Belize2000 trip started December 15th, 1999 and was completed January 16th, 2000. We can't wait to return.